RADIO INTERVIEW WEBSITE

CKNW/AM980 Radio Toronto interview by by Peter Warren during his show on Sunday, October
24, 1999. The topic was Motherless Daughters. Kerry Campbell from our own Motherless Womens group at Onelist..com was interviewed and this a portion of the radio broadcast interview. We have permission to put the interview here on this website. We wish to thank CKNW radio station for their kind permission to post this interview.
The interview is property of the WIC radio Network and copies can't be made
without the explicit consent of this radio station. Inquiries can be sent to:
Ian Koenigsfest
Public Affairs Director
CKNW/AM980
ikoenigsfest@wic.ca
(604) 331-2711

THE INTERVIEW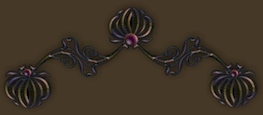 If you would like more information on a support group for motherless daughters in the Toronto
Canada area please do contact For further information or any questions, please contact either
Kerry Campbell at 350-4463 or Carolyn Robertson at 925-5543
What is it: A grief support group for motherless daughters that meets once a
week for a period of 10 weeks.
When: Our start date is Tuesday, Janurary 11, 2000 from 7:00 pm to 8:30
pm.
Cost: $35/week